ALLMAX PROFESSIONAL GRADE SUPPLEMENTS
We are a trusted brand for athletes and fitness enthusiasts looking for the highest quality supplements to optimize their workouts and achieve their fitness goals. Our product ingredients are of the purest quality, meet pharmaceutical grade, and are lab-tested.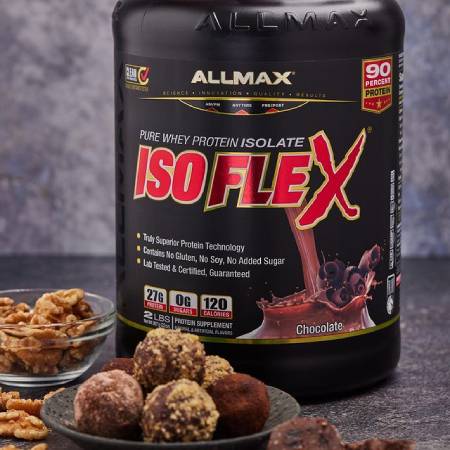 MEETING YOUR MACROS…ALLMAX STYLE!
Who would've thought that enriching the body with a perfect blend of nutrition and taste would be a piece of cake (pun intended)! While you gorge on delicious protein, Allmax delivers a wide variety of recipes which can be integrated perfectly with your daily dose of supplements.
While the majority of our products can be conveniently consumed with water or your choice of beverage, there's nothing better than a protein-rich mouth-watering chocolate delicacy! With recipes ranging from A:Cuts summer coolers to Isoflex Chiller Protein Shakes, to nutrient-rich breakfast bowls and a colourful dinner plate, or morning pancakes to late night sweet cravings; we've got you covered!
LATEST AND MOST INTERESTING NEWS
LATEST FROM BLOGS